Jobs & Volunteer Opportunities
Listed alphabetically by organization name
---
Featured
Community Ambassadors for the Miami-Dade County Ending the HIV Epidemic Media Campaign  The Florida Department of Health in Miami-Dade County is currently recruiting new community ambassadors for our EHE media campaign.  Stipends/incentives are being offered for those who participate and participants should be aware that images and/or videos will be shared publicly within the jurisdiction.  If you are interested or have any questions, please reach out to Abril Sarmiento by Friday, 5/13/22:  Email: Abril.Sarmiento@flhealth.gov or office (786) 792-5266.
Employment Assistance
JP-PAS Personal Attendant Services Program* JP-PAS provides monthly stipends to adult Floridians with significant disabilities who require personal assistance services to attain and maintain competitive and integrated employment.
Income Equality Justice Project at Legal Services of Greater Miami.  Have your wages or bank account been garnished? Did your employer withhold wages out of your paycheck? Is your bank withholding some of your money? Have you lost access to your bank account? You could be eligible for FREE legal assistance!
Reemployment Assistance If your employment has been negatively impacted as a result of the mitigation efforts in Florida to stop the spread of COVID-19, you may be eligible to receive Reemployment Assistance . . . Deadline Date: Open
Defending Garnishments How we can preserve a client's wages and income – Legal Services of Greater Miami presentation.
---
Amazing individuals working for positive people at AIDS Healthcare Foundation (AHF)!  Does the idea of doing something that really makes a difference in people's lives while being well­ compensated intrigue you? Are you looking to work for an organization that encourages growth and success from each and every one of its employees?  Click the link below.
---
Anthem – Simply Healthcare Plans*
Community Health Workers – 3 openings – Please indicate interest in Broward, Tampa, or Orlando  Responsible for serving as a liaison/connector between the patient, care team, and the community. Helps to bridge conversations with patients and remove barriers that prevent them from accessing health and social services. Conducts telephonic and/or face-to-face outreach to panel of patients for appointment scheduling, needs assessment, and care gap closure.  (posted 04/22/22)
---
Outreach Worker  Bethel Enrichment Center seeks Health Outreach Workers to recruit young Black/African American males that are at high-risk for contracting HIV, substances use/abuse, prostitution/sex for drugs and alternate sexual life styles for Wellness Interventions and Treatment Services. Candidates must have own  TRANSPORTATION/ VEHICLE and be willing to transport potential clients to and from our and our partner facilities. Lived experience is a plus as well as experience working in inner city  neighborhoods. Must be familiar with the North Dade Region. Apply in person at Bethel Center 17025 NW 22nd Avenue or send resume to Betfamlife@yahoo.com. Education Requirement: Must have a High School Diploma. Salary dependent on experience level. (posted 12/22/21)
---
The Black AIDS Institute is the only national HIV/AIDS think and do tank focused exclusively on Black people. The Institute's mission is to stop the AIDS epidemic in Black communities by engaging and mobilizing Black institutions and individuals in efforts to confront HIV. The Institute interprets public and private sector HIV policies, conducts trainings, offers technical assistance, disseminates information and provides advocacy mobilization from a uniquely and unapologetically Black point of view.
Research Manager* The Research Manager is responsible for managing all aspects of our engagement, including developing and managing relationships with academic and community partners; representing the Center at events and to external stakeholders, implementing rigorous research designs; ensuring coordination and accountability for completing projects within specified timeframes; preparing reports and presentations; and developing other policy-relevant deliverables.  (updated 09/29/21)
---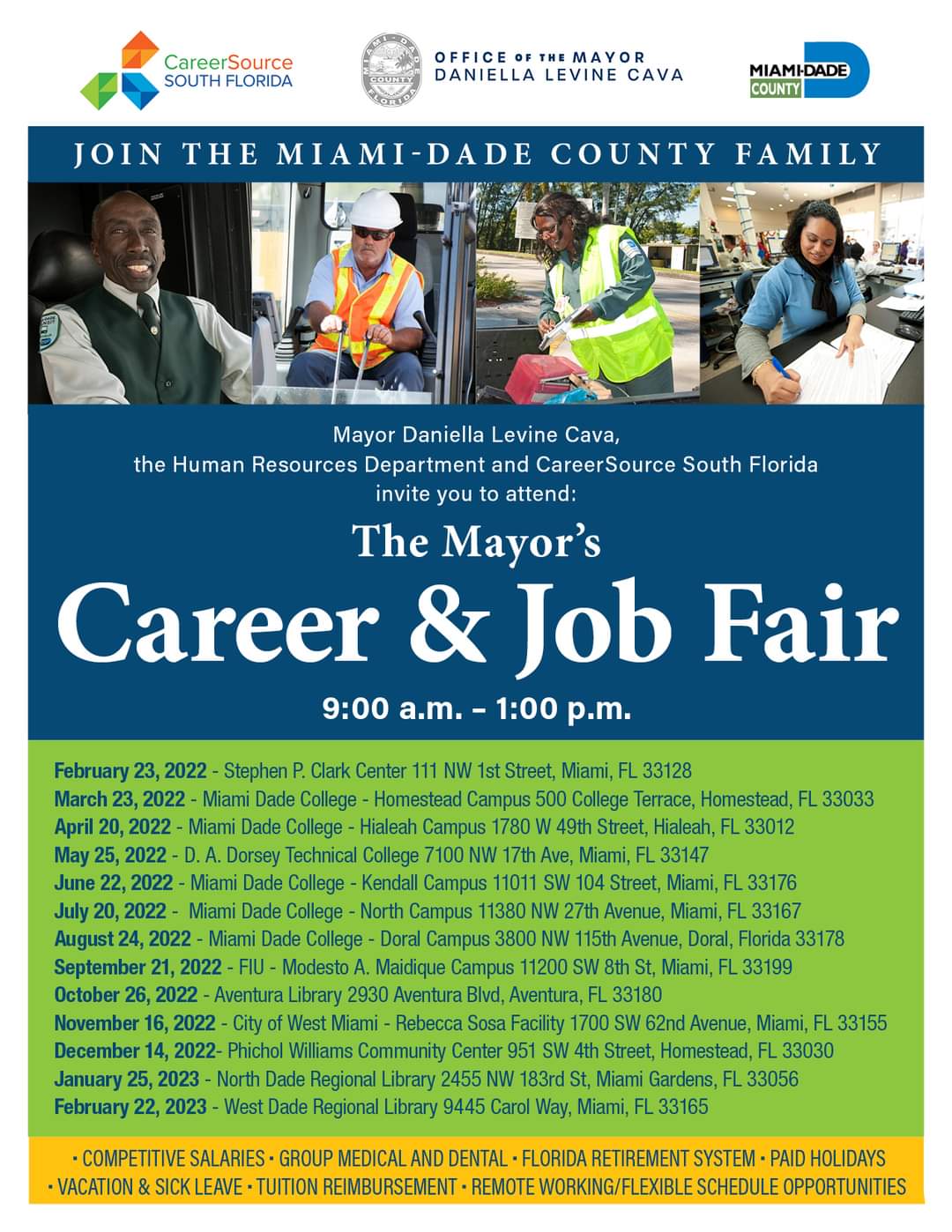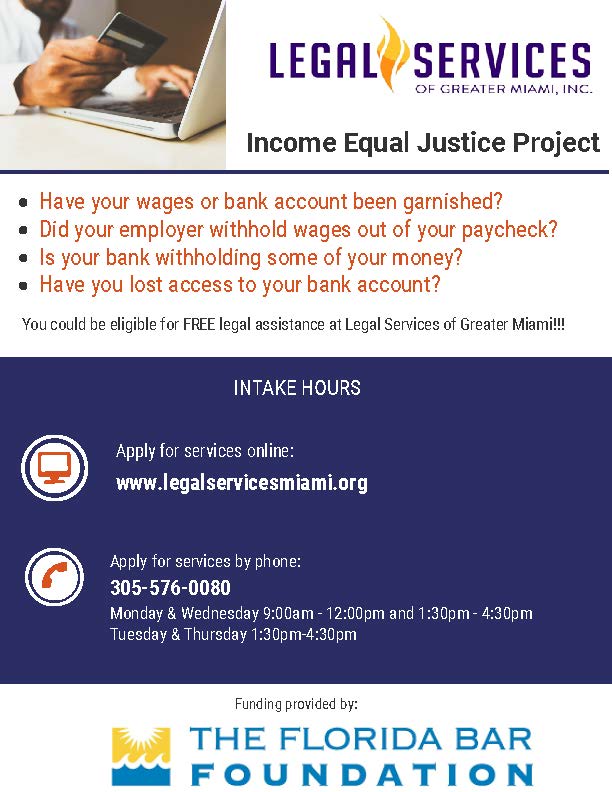 Want to promote Job & Volunteer Opportunities?
Click here for details on posting to AIDSNET and the Community Newsletter.
By clicking links marked by an asterisk (*), you acknowledge you are leaving AIDSNET.org. We are not responsible for the content on these web sites.
Borinquen Medical Centers provide a comprehensive range of health and social services to our culturally diverse community throughout Miami-Dade County. Our quality services are accessible throughout the area through a multi-discipline approach. We provide wide-ranging services of primary medical care, essential support services, and medication for individuals with HIV.
If you are looking to make a difference and place to grow, join our team!
Visit Borinquen Medical Centers* to learn more about us and our employment opportunities!*
---
Broward County Board of County Commissioners
---
The mission of CAN Community Health is to inspire and contribute to the health and well-being of those affected by HIV, hepatitis C, and other sexually transmitted diseases by providing the best care through outreach, integrated clinical practice, advocacy, education, and research.
---
Care 4 U Community Health Center*
Care 4 U Community Health Center is a comprehensive community health center, providing a full range of health care and preventative services to our community's adult, adolescent, pediatric and specialty needs populations.
OUTREACH SPECIALIST – Immediate opening for a full-time OUTREACH SPECIALIST. Duties and Responsibilities: Serve as Care 4 U's community liaison and maintain relationships with key individuals in the community by canvassing the community to educate the community about the benefits of accessing primary care and offer connection to services; Facilitate access to preventive and disease management health services for HIV/STDs and other health conditions; Provide or assist the medical team in providing HIV Testing and Counseling services, including but not limited to conducting HIV Rapid Testing, completing FDOH 1628 forms, providing pre-/post-test counseling, informing HIV risk negative individuals about HIV prevention, including PrEP.  Minimum Qualifications: High school diploma; At least one year of experience in community health outreach; Ability to engage, establish and maintain a positive rapport with a diverse patient/participant population, particularly in the Liberty City area; Valid driver's license; HIV 501 certification (or obtain it within 6 months of employment).  To apply, send your resume to HR@care4uchc.org.  (posted 03/28/22)
---
Care Resource is a non-profit organization and a Federally Qualified Health Center with 4 locations located in Midtown Miami, Little Havana, Miami Beach, and Fort Lauderdale. Care Resource provide comprehensive health and support services to address the full health care needs of our pediatric, adolescent and adult populations.
---
Center of Information & Orientation, Inc.*
Mission Statement: The Center's mission is to implement strategies improving the quality of life to low-income residents via access to services such as: literacy, family strengthening, youth leadership, delinquency prevention, health and wellness, and emergency food and shelter assistance, leading to self-sufficiency and economic stability.
---
Community Rightful Center (CRC) *
As a non-profit organization, CRC's mission is to enhance the lives of individuals with intellectual and developmental disabilities and their families. In partnership with Florida's Department of Vocational Rehabilitation, CRC provides universal access for services, ensuring that all job seekers with disabilities receive equal employment opportunities as any other candidate. Submit resumes to CRC.
Employment Specialists The Employment Specialists provide direct support to individuals with disabilities to develop career goals, prepare for their job search, secure their job, coach the individuals as they learn the tasks and responsibilities of their positions, and facilitate communication between the individual, his/her employer and counselors. (updated 10/07/21)
HIV Testing Counselors The HIV testing counselors provide HIV testing, outreach, and education for the HIV Testing and Linkage program. Ensure HIV positive clients maintain enrollment in medication services. Refer, schedule, and maintain appointments for HIV and STD testing. Assist in data entry and preparation of monthly reports. Provide pre and post-test health education and screening regarding HIV/STD infection, transmission, prevention, and testing: Follow universal safety precautions; Participate in staff meetings and other meetings as needed; Link HIV positive clients to local medical facilities and other community resources; Participate in on-going trainings. (updated 10/07/21)
Program Director The Program Director at Community Rightful Center (CRC) to include but not limited to the following Program Management Services: Fiscal Management, Grant Writing: Submitting proposals for funding or in-kind services to further the mission of CRC, Assist with the expansion of CRC's current Case Management programs, and Managing the Department of Education, Vocational Rehabilitation, Career Counseling Program. (updated 10/07/21)
Peer Counselor The Peer Counselors meet with clients to foster a relationship and help the clients cope with their diagnosis. Clients are linked to medical care and medical case management. The Advocates provide the clients with information on living with HIV disease, discuss the benefits of entering and remaining in care, provide guidance on how to navigate the system of care and how to obtain needed services. (updated 10/07/21)
---
Empower "U" Community Health Center*
The mission of Empower "U" Community Health Center (EUCHC) is to empower, educate, and promote better health care choices for individuals and families at risk for and/or affected by health disparities. Please send resumes to Terri-Ann Bethune, Human Resource Officer at tbethune@euchc.org.  Click the link below for all Empower "U" CHC job listings.
Empower "U" CHC Career Center* (updated 03/31/22)

Transgender Peer Educator
Pediatrician
Nurse Practitioner
Customer Service Representative
Staff Accountant
Senior Accountant
Medical Assistant
Medical Case Manager
Certified Nurse Assistant
Licensed Mental Health Counselor
Licensed Clinical Social Worker
---
The Florida Department of Health STD/HIV Prevention & Control Program's Education Team has several immediate openings to fill in early January 2022.  Position would be great for recent Public Health graduates and/or HIV+ individuals: Prevention With Positives Coordinator, working with HIV+ individuals to help them stay in care, become Peer Educators and prevent new infections OPS Senior Health Educator- Position 64913011*  (posted 12/15/21)
Recent Graduate/ HRSA Scholar – Public Health Analyst PD21R132*  This recruitment is for the Health Resources and Services Administration Recent Graduate program. This recruitment may be used by all HRSA Bureaus and Offices to fill positions. The duty locations for these positions are Rockville, MD and San Francisco, CA.  The Recent Graduate program duration is one year. Upon successful completion of the program and at the agency's discretion, the appointee may be converted to a term or permanent position in the competitive service. (posted 05/05/22)
FDOH Employment and Volunteer Opportunities  The Florida Department of Health in Miami-Dade County seeks individuals who are willing to protect, promote and improve the health of all people in Miami-Dade County through integrated state, county, and community efforts.
---
HealthHIV advances effective prevention, care, support, and health equity for people living with, or at risk for, HIV/AIDS and hepatitis C—particularly with LGBT and other underserved communities—by providing education, capacity building, health services research, and advocacy to organizations, communities and professionals.
Internships* (updated 09/29/21)

Capacity Building Intern
LGBT Health Intern
Education & Training Intern
Communications Intern

Senior Coordinator of HIV Prevention Education*  The Senior Coordinator of HIV Prevention Education will support HealthHIV's National HIV E-learning Training Center to provide online education and training for state and local health departments, community-based organizations, health centers, and other health service organizations providing HIV prevention and care services. (posted 11/4/21)
---
Jessie Trice Community Health System*
Jessie Trice Community Health System, Inc (JTCHS) is one of Miami-Dade County's preeminent federally qualified community healthcare centers, governed by a remarkably dedicated Board of Directors (51% of which are users of the medical and dental services) and a diverse, incredibly talented, committed family of providers and staff.
Various positions in Miami, Florida* (updated 09/29/21)
Physician – Family Medicine
Medical Assistant 1
Dir. Pediatric Dental Hlth & Wellness Program
PHYSICIAN – PSYCHIATRIST
Program Coordinator Assistant/Educator
Director of Client Services
Customer Service Representative
Community Health Worker
Dental Assistant
Pharmacy Technician
Pharmacy Manager
Pharmacy and Contracting Credentialing Specialist
Registered Nurse
---
The Latino Commission on AIDS*
The Latino Commission on AIDS (The Commission) is a nonprofit organization founded in 1990, dedicated to meeting the health challenges and addressing the impact of HIV, AIDS, Hepatitis and Sexually Transmitted Infections (STIs) and other health conditions impacting communities.
Capacity Building Assistance (CBA) Communications and Logistics Specialist The CBA Communications & Logistics Specialist (CLS) will assist the Lead CBA CLS to create and develop communication materials to boost awareness of Hands United CBA resources offered to service providers. This position will be responsible for developing and dissemination clearly written, well-designed health communication materials for CBA consumers in a variety of formats, such as web content, blogs, posters, technical assistance materials including slide decks, etc. This position also coordinates travel arrangements for HU staff, arranges event venues, tracks inventory and receives and distributes materials with accuracy and in a timely manner. This position will be responsible for developing tracking and vendor databases. The Lead CBA Communications & Logistics Specialist ensures that the work is carried out in a professional, competent, efficient and organized fashion. Additionally, this position nurtures team, vendor, and consumer relationships through professional, competent, efficient and organized communication. (posted 04/21/22)
Capacity Building Assistance (CBA) Specialist  The CBA Specialist provides technical assistance (information transfer, skills building, mentoring, coaching, technical consultation, etc.) using diverse face-to-face and long distance mechanisms (webinars, e-learning, webcasts, etc.) to health departments, community based organizations (CBOs), and other health, human and social service organizations in the southern region. The CBA Specialist ensures that the work is carried out in a professional, competent, efficient and organized fashion. This is a remote position with 35% of travel required. Candidates should reside near Atlanta, G.A., Fort Lauderdale, F.L. and/or Durham, N.C. Travel required for this position. (posted 04/21/22)
Capacity Building Assistance (CBA) Monitoring, Evaluation and Learning (MEL) Specialist The CBA Monitoring, Evaluation, and Learning (MEL) Specialist will support the collecting, entering, and compiling of CBA data, maintain data collections systems, monitor the integrity of the collected data, collaborate with CBA Specialists and consumers to ensure data collection process is completed in a timely manner. This is a remote position with 30% of travel required. Candidates should reside near Atlanta, G.A., Fort Lauderdale, F.L. and/or Durham, N.C. Travel required for this position. (posted 04/21/22)
---
Latinos Salud is Florida's only gay, minority-based HIV agency. With locations in Broward and Miami-Dade counties, Latino Salud seeks to reduce the burden of communicable diseases, using a community engagement model.
Submit your on-line application! Please make sure to include the cover letter as outlined. We're looking for individuals who are clearly committed to serving the Latino and LGBT communities. www.LatinosSalud.org/career/ (Updated 05/05/22)
---
The Agency is dedicated to the re-entry into society of those individuals struggling with homelessness, poverty, alcohol, substance use and mental health disorders utilizing a faith and evidenced based approach to treatment.
Contact (786) 243-1003, Executive Director, Stephen Alvarez (Ext 208) or Maritza Carvajal (Ext 223)
RRH – Housing Navigator
Street Outreach
Street Outreach Case manager
Residential Case manager
HIV Counselor
Residential Cook
Residential Maintenance
Administration: QA/HR Assistant
Administration: Administrative Assistant
---
Mission: To change the quality of life of people living with HIV/AIDS. To empower, strengthen and uplift All People Living with HIV/AIDS.
Linkage to Care and Retention Specialist (Part time; may progress to full time) Duties include: Conduct peer and educational outreach on dating apps Poz.com, Grindr, Scruff, etc.), Instagram, and Facebook, Tic Tok and Twitter providing accurate and consistent information about HIV and other HIV prevention options; Communicate with Program Leaders and Supervisors in order to improve the outreach strategy through weekly input and analysis of outreach activities • Participates in other community events and activities that involve target populations to better deliver access to HIV care and related services; Conduct conversations about sexual health topics casually and comfortably; Participate in and help lead online events and social media live streams; Identify other online sites and real-world venues where target populations can be effectively and efficiently reached; Provide timely follow-up with client leads and individuals requesting information via our website, social media channels, or phone; Evaluate client needs to determine the best prevention or treatments options; Assist clients in making appointments with our healthcare providers. (posted 02/02/22)
Social Media Manager: Seeking a self-driven, part-time Social Media Manager for 10 months (Nov 2021 through Aug 2022). Minimum Time Requirement : 2.5 hours per week. Salary: $150 per month. Priority will be given to HIV+ persons of color under the age of 30.Qualified candidates should send a bio and resume / CV to:bravotn@gmail.com. (posted 11/11/21)
We are seeking Volunteers, Community Advisory Board members, Planning committee for 1st Annual WAD Day Dance on December 4th; Planning Committee for Christmas toy distribution event; and Christmas toy sorting.  We are a new agency and can use all the support of our brother and sister agencies. We are all here with the common goal of helping people living with HIV have a better quality of life. Thanks in advance for your commitment and support!  "Ending The Epidemic Together"
---
Positive Women's Network–USA (PWN) is a national membership body of women and people of trans experience living with HIV.
---
The Pride Center at Equality Park*
Testing and Outreach Specialist (Full-Time)* Broward County – Position available for a full-time Testing and Outreach Specialist. Do you know a candidate with deep community roots with energy, passion, vision, skill and charisma to provide culturally-proficient outreach and testing activities in the community? Includes full health insurance, dental, vision and life benefits (in addition to salary.)
---
Pridelines, Miami's LGBT Center is a fun and rewarding place to work with a team committed to supporting, educating, and empowering South Florida's lesbian, gay, bisexual, transgender and queer/questioning (LGBTQ+) youth and community to promote dialogue, wellness, and to foster social change.
---
University of Miami – IDEA Exchange*
Mission: We exist to provide the tools necessary to reduce the spread of HIV, Hepatitis C, and other blood-borne diseases through harm reduction in South Florida to keep people healthy.
Outreach Specialist – Psychology*  The College of Arts, Psychology Department has an exciting opportunity for a full-time Outreach Specialist to work in Miami, FL. Job duties of this position include: Identifying creative and effective strategies for promoting enrollment in each of our ongoing studies; Conduct active recruitment; Conduct brief surveys by phone and in community settings, including bars, clubs, venues, and STD testing sites; Participate in trainings relevant to the communities served by our research; Develop professional relationships with mental health providers, researchers, and community members; Some additional research-related tasks as needed. (posted 10/15/21)
Outreach Coordinator – Mobile Unit Supervisor*  The Department of Medicine, Division of Infectious Disease has an exciting opportunity for a Full-time Outreach Coordinator to work in the UHealth Campus. The Outreach Coordinator will be a patient navigator/linkage specialist – tasked with recruiting PWID to the fixed site and mobile exchange, conducting HIV and HCV testing, and providing case management to link those who need HIV or HCV care to resources in their communities, supervising the linkage activities, assisting clients with medication management, as well as, making important local contacts with law enforcement, first responders, shelters, churches, AIDS service organizations, and health care providers. (posted 09/29/21)
---
Program Manager I – STI/HIV Prevention – Public Health* (Washington state) Clark County Public Health's (CCPH) mission is to work with others to protect and improve the health of all people in Clark County. CCPH's Communicable Disease program supports statewide surveillance and investigation efforts at the county level for all of Washington State's notifiable conditions, including planning and response for public health emergencies involving communicable disease.
NAMI – National Alliance on Mental Health* Mission: To provide education, support and advocacy for individuals living with mental health challenges and their families.

Youth Programs Manager  Position is available immediately.  The Youth Programs Manager oversees and provides all aspects for the "Ending the Silence" Youth Mental Health Education and Awareness programs to students and families throughout Miami-Dade County. This is a successful national evidence-based program that is embedded in the curriculum of Miami Dade County Public Schools. Submit cover letter (required) and resume to Careers@NAMIMiami.org. (posted 10/26/21)

Outreach Coordinator* The Outreach Coordinator is responsible for creating, managing and leading an outreach plan to promote and expand NAMI Miami-Dade mental health programs in historically marginalized underserved communities in Miami Dade-County. Position is exempt full time 40 hours/week; Bachelor's Degree or equivalent direct experience required. (posted 09/29/21)

Operations Manager*  The Operations Manager is responsible for supporting the Executive Director and the NAMI Miami team in assuring the smooth running of the organization, including coordinating with the Bookkeeper, IT, program marketing, and more. Position is exempt full time 40 hours/week; Bachelor's Degree or equivalent direct experience required. (posted 09/29/21)

Click here* for additional positions (coming soon) and Volunteering opportunities.

NACCHO – The National Association of County and City Health Officials*Director – HIV, STI, Viral Hepatitis and Harm Reduction The Director is responsible for organizing and managing significant functions or programs of NACCHO, including the supervision of professional and/or support staff. The Director is responsible for the effective day¬ to-day operations and outcomes of the unit, developing and implementing initiatives to support the unit's strategic direction, and overseeing unit resources (fiscal and human), in collaboration with the Senior Director or Senior Advisor. Positions at the director level typically report to a Senior Director or Senior Advisor and require advanced knowledge and experience in an area of specialization as well as significant management capabilities. This position may also require the ability to work on projects of a highly confidential and sensitive nature and interface with internal and external stakeholders across various levels.
HRSA HAB Fellowship Opportunity: Data Management and Analysis Branch* (Rockville, MD) HAB's Division of Policy and Data (DPD) has collaborated with the Oak Ridge Institute for Science and Education (ORISE) for a fellowship opportunity with DPD's Data Management and Analysis Branch. Qualified candidates will be involved in activities including developing and maintaining standardized SAS files, creating process documentation, generating data for data dissemination products, collaborating with staff regarding statistical analysis and methods for studies related to papers, articles, and reports for the Ryan White HIV/AIDS Program (RWHAP) and assessing and making recommendations for quality improvement of national RWHAP data. (posted 02/03/22)
NASTAD, Senior Associate, Prevention (Washington, DC)  The Senior Associate, Prevention, as part of NASTAD's Prevention team, supports the organization's capacity to support health departments' (HDs) implementation of Ending the HIV Epidemic plans. The position works primarily on NASTAD's CDC-funded "Strategic Partnerships and Planning to Support Ending the HIV Epidemic in the United States" (PS19-1906 Component A) project to provide technical assistance to HDs implementing CDC PS20-2010 Component A. (posted 09/29/21)
NASTAD, Manager, Prevention (PrEP, Partner Services, and Self-Testing) The Manager, Prevention, a full-time position, provides subject matter expertise on topics surrounding increasing PrEP access, such as access to self-testing technologies and partner services. The Manager will support NASTAD's PrEP Access portfolio and lead the execution of NASTAD's technical assistance (TA) and CBA activities in these areas, co-leading projects in close collaboration with consultants and NASTAD colleagues. Salary Range: $61,200 – $64,800.  (posted 02/02/22)