Webinars & Training
---
Webinars and On-Line Training
Featured
Legal Services of Greater Miami, Inc. Programs*

Tenants' Equal Justice Clinic (Hybrid – Remote / Zoom)  Monday – Thursday, 1:30 PM – 4:30 PM – Designed for volunteer attorneys to give free legal advice to low-income individuals whose landlord has not returned a security deposit or clients who are living in unsuitable, unsafe or unhealthy living  conditions. Attorneys assist with initiating pro se Small Claims Court case or drafting letters to assist the client in curing legal issues that impede stable housing or habitability. Types of cases: Security Deposit; Prohibited Practices.
Consumer Equal Justice Clinic (Hybrid – Remote / Zoom)  Monday and Wednesday, 9:00 AM – 12:00 PM – Attorneys will give free legal advice and brief service to low-income individuals who face abusive debt collection problems. The clinic will see clients who are being sued and clients who have not yet been sued. Types of cases: Collection issues for credit card debt; Medical debt; Auto loan deficiencies; Collector harassment; Identity theft fraud; Credit reporting errors; and Student loan debt issues.
Space Is Limited and Registration Is Required. Apply online anytime: www.legalservicesmiami.org; Apply by phone: (305) 576-0080
June through September 2022
Miami-Dade County Ryan White Program Monthly Research Symposium  Join us each month via Zoom to explore findings from FIU/BSR research studies drawn from Ryan White Program client interviews and client data analyses.  Featured Presenters: Dr. Mary Jo Trepka, FIU Professor and Chair, Dept. of Epidemiology, Robert Stempel College of Public Health & Social Work; and Dr. Robert Ladner, President, Behavioral Science Research Corp.
June 2022
June 8: Get On Board! Station 6: Understanding the Ryan White Program from Part A through Part F.  12:00 PM – 1:00 PM – No need to RSVP – Join in via Zoom: Meeting ID: 898 3937 0658; Passcode: 159914
June 8: Medicare-Medicaid Dual Eligibility for Ryan White HIV/AIDS Program Clients* This ACE TA Center webinar will focus on the basics of Medicare-Medicaid dual eligibility for Ryan White HIV/AIDS Program (RWHAP) clients. This is the fourth in a four-part series, Medicare, Medicaid, and Dual Eligibility. The session will cover health coverage considerations and supports available for RWHAP clients who are dually eligible for Medicare and Medicaid. It is presented by the HRSA HAB-supported ACE TA Center.
Southeast AIDS Education and Training Center (SE AETC)*

June 8: Webcast Wednesday: Pharmacy-Based Structural Interventions to Reduce Racial Inequities in HIV
June 15: Webcast Wednesday: Molecular Cluster Detection
June 17: HIV 101 Conference
June 17: 20th Biannual Perinatal HIV Symposium
June 22: Webcast Wednesday: HIV Vaccine Review
June 28: Understanding the Impact of Trauma-Informed Care Across the HIV Care Continuum
June 29: Webcast Wednesday: Starting a Gender Health Clinic at The University of Alabama at Birmingham
Ongoing Series
Ongoing: QuizTime: SE AETC Ending the HIV Epidemic (EHE) in the US through Diagnosis, Prevention, and Treatment This 20-question QuizTime course is designed to enhance medical knowledge about HIV diagnosis and prevention to assist in ending the HIV epidemic throughout the Southeast region of the U.S. Those who are eligible will receive 4.0 AMA PRA Category 1 CME credits upon completion of this quiz (you must engage with at least 80% of the questions). Those who are eligible will receive 4.0 AMA PRA Category 1 CME credits upon completion of this quiz (you must engage with at least 80% of the questions).
HealthHIV is pleased to announce that the HIV Prevention Certified Provider (HIV PCP) program* is expanded to become a Certification Program. HealthHIV's HIV Prevention Certified Provider Certification Program™ consists of a free, online, self-paced curriculum comprised of eight free e-learning modules in HIV prevention. The program offers the following credit types: CME, MOC, NCPD, CPE, and IPCE. Upon completion, participants receive the HealthHIV HIV Prevention Certified Provider Certification™ and a listing in the national HIV PCP Directory. The program features 8 modules: Module 1: HIV Prevention: Epidemiology, Interventions and Strategies; Module 2: HIV Testing and Assessing Risk for Short Behavioral Intervention and Referral; Module 3: Maintaining Serostatus Negative and Viral Suppression: Preventing HIV Acquisition and Transmission; Module 4: Pre-Exposure Prophylaxis (PrEP) Clinical; Module 5: Enhancing Cultural Humility and Understanding Barriers to Care; Module 6: PrEP Adherence Part 1; Module 7: PrEP Adherence Part 2; and Module 8: TelePrEP Services: Improving PrEP Access
The HIV Prevention–Certified Provider Program: A Training and Certificate Program Designed to Improve Competencies and Expand the HIV Prevention Workforce* (HealthHIV cross-post) (CME/CE Available)  This activity has been designed to meet the educational needs of infectious disease specialists, internists, primary care physicians, nurses, pharmacists, and other clinicians involved in the care of patients at risk of acquiring or transmitting HIV. Topics: Early HIV Detection; Treatment With ART; HIV Transmission Risk and Epidemiology; HIV Prevention Strategies; Post-Exposure Prophylaxis (PEP); Pre-Exposure Prophylaxis (PrEP); Discussing Sexual History; PrEP Guidance and Management; PrEP Eligibility and Efficacy; PrEP Safety; Paying for PrEP; Components of Medication Adherence Counseling.
Aging with HIV Roundtable: A New On-Demand Resource from Pozitively Aging (HealthHIV) YouTube recording from SYNC2021. This in-depth discussion brings together experts on aging with HIV to review and reflect upon the current capacity and future constraints of the HIV and aging care and prevention services sectors. The roundtable participants—community leaders, providers, and those aging with HIV for 15 or more years—discuss and frame their shared experience conversations into adaptive and innovative recommendations and evidence-based interventions that reduce disability and improve service delivery for people aging with HIV.
HIV Prevention Certified Provider Program HealthHIV has added a new module on PrEP Adherence to its HIV PCP program and is offering free, continuing education credits for its completion. The HIV Prevention Certified Provider Program is an online, self-paced CME curriculum composed of six modules in HIV prevention detailing the pertinent clinical and practice information that clinicians need to effectively employ HIV prevention interventions. Upon successful completion of this program, participants earn a certificate recognizing their designation as an HIV Prevention Certified Provider (HIV PCP) and receive listing in national online directory of HIV PCPs. The curriculum is updated annually and more frequently as needed, based on approval of new biomedical interventions and release of evidence-based practices.
"Salud es Vida" (Health is Life)

Ocurrirá todos los primeros viernes de cada mes a las 6:00 pm ETS, a partir del 2 de abril – La Comisión Latina sobre el SIDA* está lanzando "Salud es Vida" una nueva iniciativa educativa virtual nacional para comunidades de habla hispana afectadas por el VIH en los Estados Unidos, Puerto Rico y las Islas Vírgenes estadounidenses. El objetivo es proporcionar a sus miembros información actualizada sobre temas relacionados con el VIH.
Every first Friday of each month at 6pm EST, starting on April 2 – The Latino Commission on AIDS* is launching "Salud es Vida" (Health is Life) a new national virtual educational initiative for Spanish-speaking communities impacted by HIV throughout the United States, Puerto Rico, and U.S. Virgin Islands. The goal is to provide its members with current information on HIV-related topics.
Contact Aracelis Quinones, aquinones@latinoaids.org or Luis Mares lmares@latinoaids.org
Florida's Assistive Technology Program (FAAST) offers free webinars on different types of assistive technology for different needs, including: Low Tech Computer Access; Aids for Daily Living; AT to Promote Independence: School and Assistive Technology Needs; High Tech Computer Access; Alexa Show- Useful Features for Therapists, Caregivers, and Individuals with disabilities; High Tech Aids for Daily Living
---
Archived Webinars and Training Resources
Also see our
EVENTS page for more exciting and enriching opportunities!
Want to announce a Webinar or Training Opportunity ?
Click here for details on posting to AIDSNET and the Community Newsletter.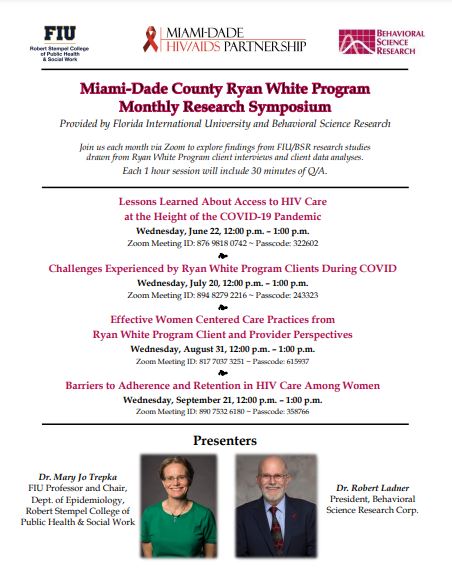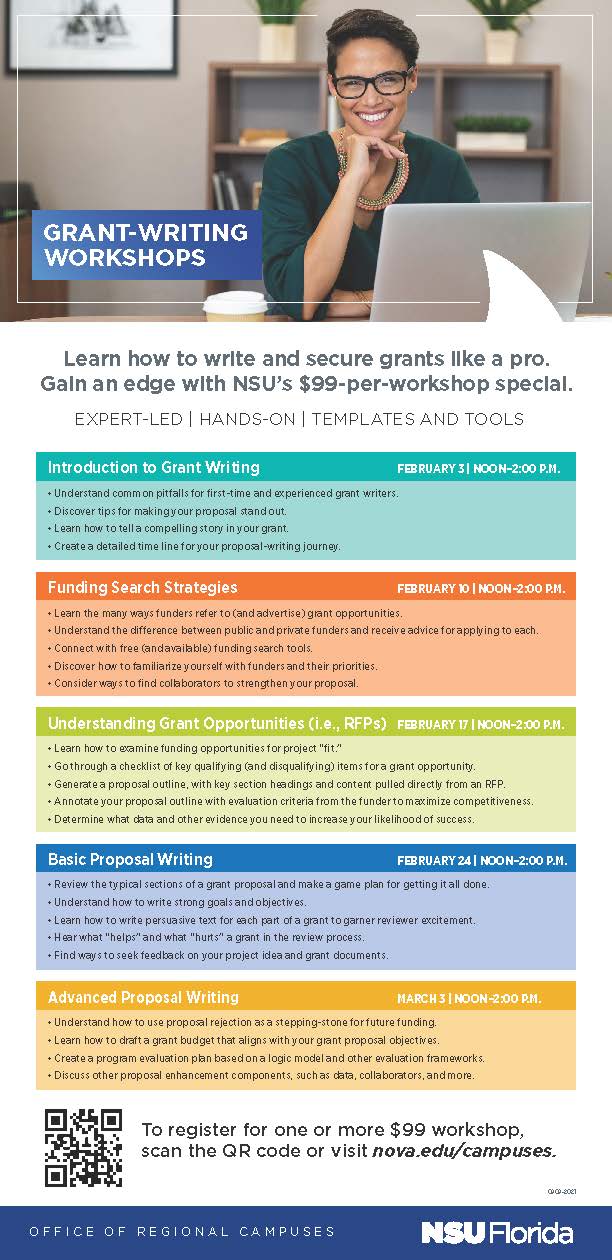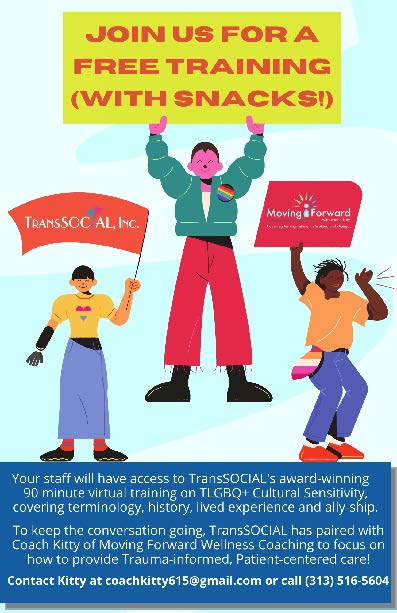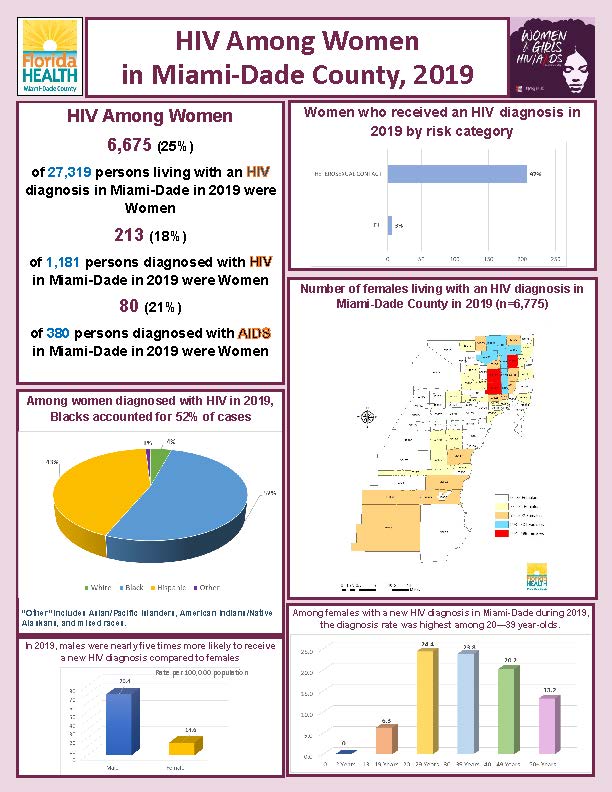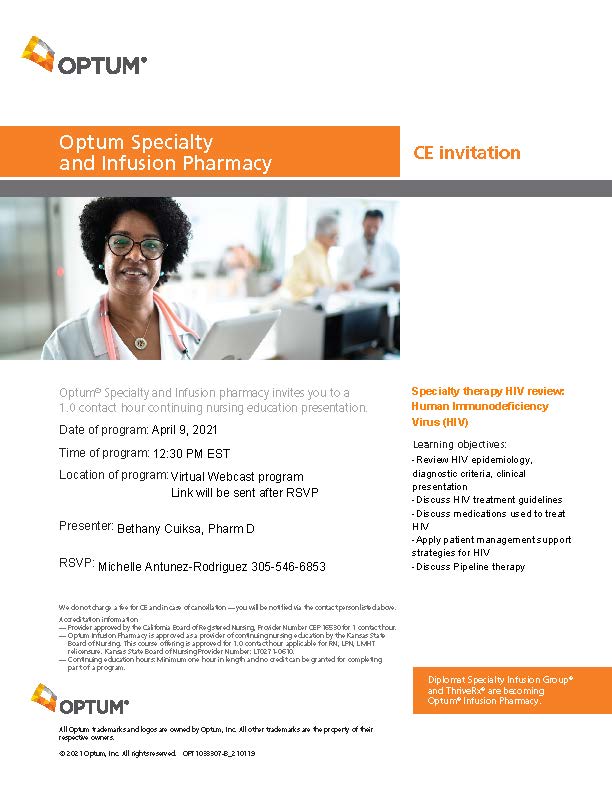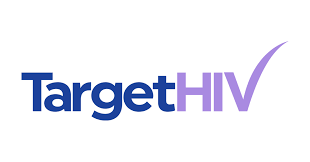 TargetHIV
Tools for HRSA's Ryan White HIV/AIDS Program
Recent Webinar Archives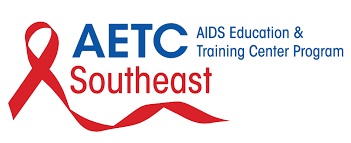 SE-AETC
Southeast AIDS Education & Training Centers Program
Recent Webinar Archives
This page includes links to Ryan White Program and non-Ryan White Program funded services. Please contact your Medical Case Manager with questions about Ryan White Program eligibility.
By clicking links marked by an asterisk (*), you acknowledge you are leaving AIDSNET.org. We are not responsible for the content on these web sites.