Miami-Dade HIV/AIDS Partnership
Our vision is to eliminate disparities and improve health outcomes for all people living with or at risk for HIV/AIDS.
Join the Partnership
Effective May 1, 2022 Partnership and Committee meetings are being held in person only.  Click here for details.
Stay up to date on meeting assignments!  Click here for meeting documents.
---
People with HIV
We're here for you! Stay in touch!
---
Providers
Keep up with the latest local and national Ryan White Program news!
---
Follow the Partnership!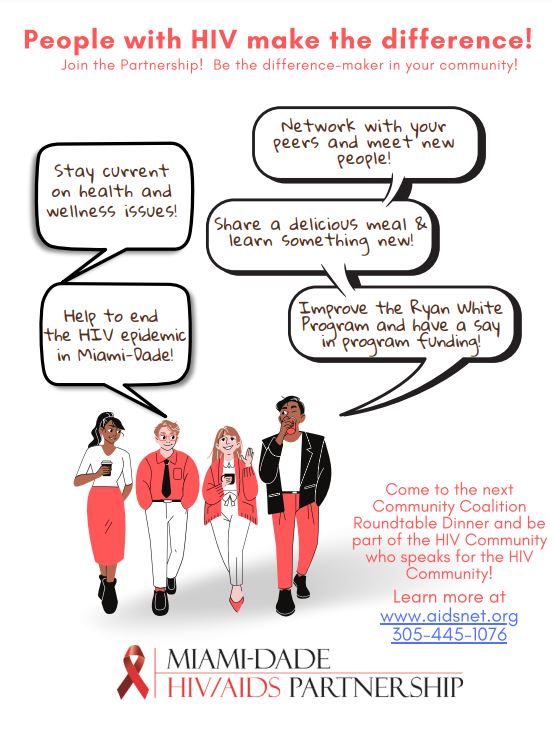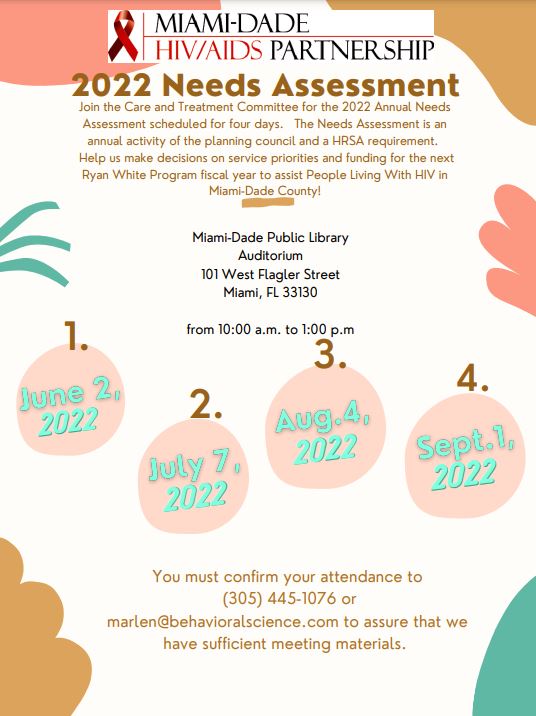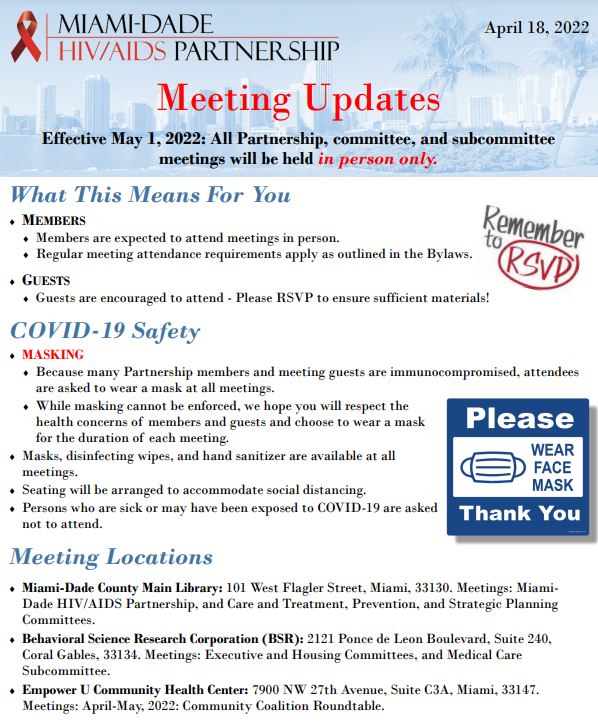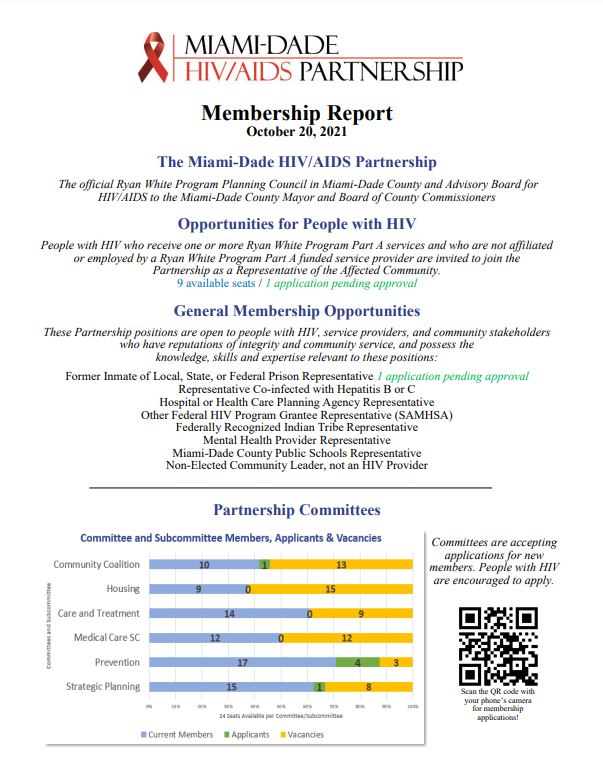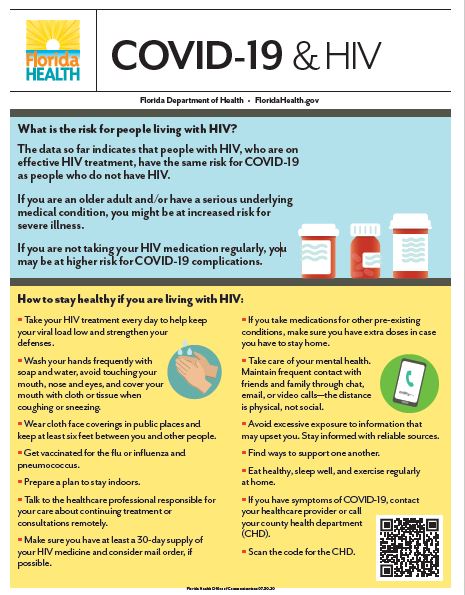 This page includes links to Ryan White Program and non-Ryan White Program funded services. Please contact your Medical Case Manager with questions about Ryan White Program eligibility.
By clicking links marked by an asterisk (*), you acknowledge you are leaving AIDSNET.org. We are not responsible for the content on these web sites.
The Miami-Dade HIV/AIDS Partnership is an advisory board to the Miami-Dade County Mayor and Board of County Commissioners.  We obtain input on community needs, set priorities and allocate funds for the Ryan White Part A/MAI Program.  Our members plan for services and make recommendations to Ryan White Part B, General Revenue, and Housing Opportunities for People with AIDS programs.
---
Click the button below to share your comments, suggested improvements, and compliments about the Ryan White Program.  All feedback is confidential.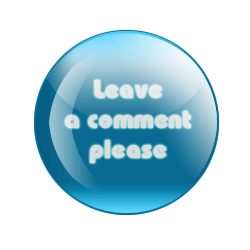 The Clinical Quality Management (CQM) Program is a system-wide and agency level quality assessment, management and improvement program.  Our mission is to assure equitable access to high-quality care; improve clinical outcomes; maximize collaboration of stakeholders and coordination of services; ensure high quality customer service; and ensure compliance with HRSA mandates.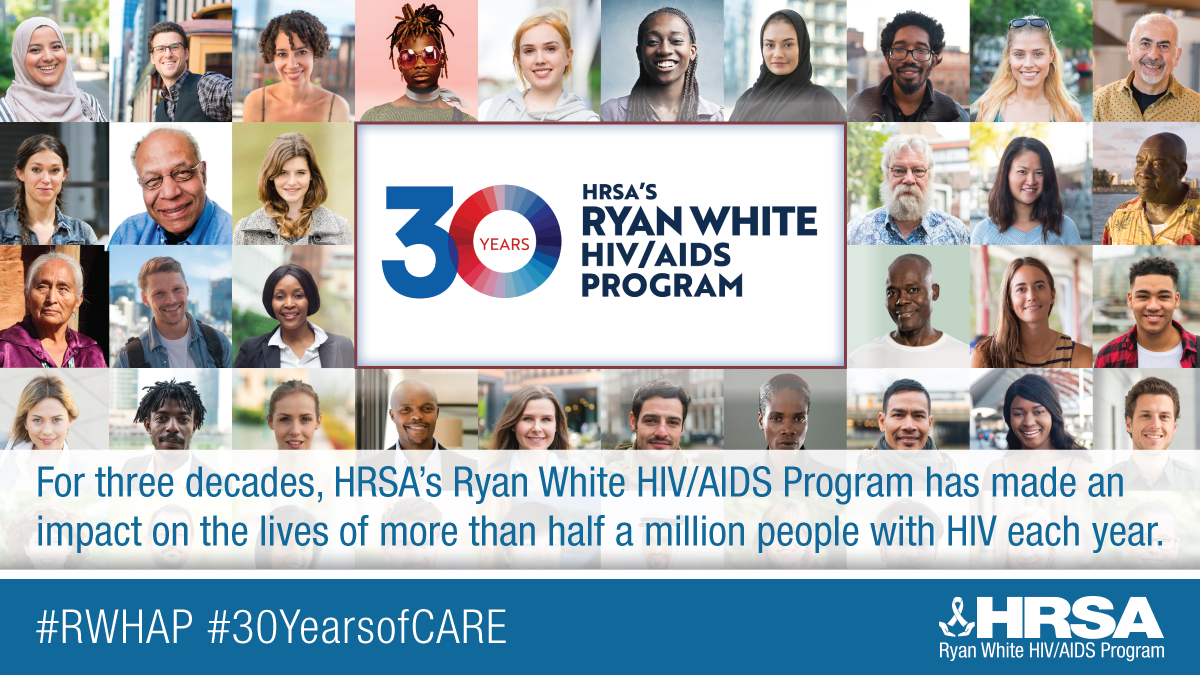 ---
---
---
The Partnership is the official county planning board for HIV/AIDS.