Until the Cure: One Man's Journey to Advocacy by local advocate, Alberto Pérez Bermúdez.

Click here for Alberto's story in A&U America's AIDS Magazine.
Click here for You Tube recording: Experiencias de vida, activismo y motivación. (En español)

Latinx LGBTQ Evaluación Comunitaria de Salud: Florida y la Texas La encuesta se utilizará para comprender mejor los determinantes sociales y estructurales que perpetúan las disparidades de salud entre las comunidades Latinx LGBTQ que residen en Tejas. La información recopilada ayudará a abordar las necesidades de salud de la comunidad al informar los enfoques de políticas, promoción, acceso a servicios de salud de calidad e inversión en capacitaciones y liderazgo para Latinxs/Hispanos LGBTQ.
Latinx LGBTQ Community Health Assessment: Florida & Texas  The survey will be used to gain a better understanding of the social and structural determinants that perpetuate health disparities among Latinx LGBTQ communities residing in Florida. The information collected will aid in addressing community health needs by informing approaches to policy, advocacy, access to quality healthcare services, and investment in Latinx LGBTQ centered trainings and leadership.
Telesalud: atención médica desde la seguridad de nuestros hogares. Durante la emergencia de salud pública debida a la COVID-19, no tenemos que elegir entre la atención médica y el distanciamiento social. Cuando los pacientes reciben atención médica a través de telesalud, y los médicos usan esta tecnología, protegemos nuestra salud y la salud de nuestras comunidades.
Share Resources!
Click here for details on posting to AIDSNET and the Community Newsletter.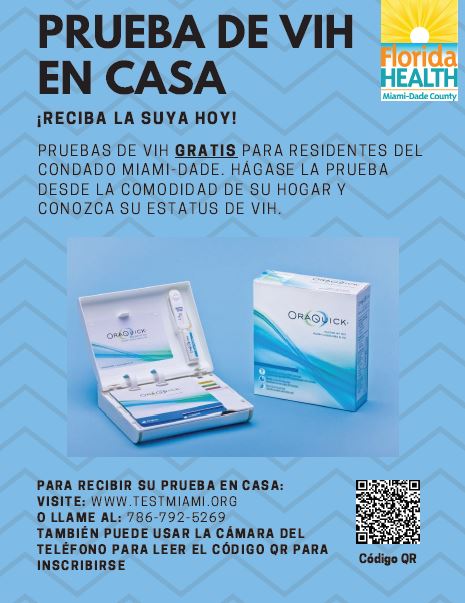 This page includes links to Ryan White Program and non-Ryan White Program funded services. Please contact your Medical Case Manager with questions about Ryan White Program eligibility.
By clicking links marked by an asterisk (*), you acknowledge you are leaving AIDSNET.org. We are not responsible for the content on these web sites.